The remains of Julia Pastrana, a Mexican who was paraded in fairs and circuses as the "ape woman" in 19th century Europe, have returned home from Norway 153 years after her death.
Pastrana suffered from a rare disease—congenital generalized hypertrichosis terminalis, or CGHT—that covered her face and body with thick hair and gave her fat lips and gums. Born in 1834, the woman, who measured 1.34 meters (four feet, five inches) and had a gift for dancing and singing, was brought to Europe by an American businessman to be shown in circuses and fairs. She died in 1860 and her mummified body was acquired in 1921 by a Norwegian show promoter who displayed her remains in "freak" shows. Her remains were handed to the University of Oslo in 1996. Authorities in her home state of Sinaloa, in northwestern Mexico, demanded that her remains be returned home. A Mexican foreign ministry official said the body was already in Mexico and would be sent to Sinaloa for a proper burial. -
Phys.org
-----
JULIA PASTRANA
Julia Pastrana was born in Mexico in 1834. She suffered from hypertrichosis with gingival hyperplasia. Her symptoms were strong hair growth over much of her face and body, an over dimensioned jaw, and other physical effects to her facial and bodily form. In 1854, she accompanied an American impresario to the USA. From 1856 on, Theodore Lent was her impresario and soon also husband. They toured the USA, Europe, and Russia. Julia Pastrana was displayed for audiences who paid to see "The Ape Woman" or "The Indescribable" sing and dance. On several occasions, she was also examined and described by researchers.
In 1860, Julia Pastrana died a few days after having given birth to her and Theodore Lent's son. The child also passed away soon after being born. Theodore Lent sold the bodies of his wife and son to the University of Moscow, where they were embalmed, before he bought them back and continued touring with the two bodies for display. Theodore Lent married another woman, Marie Bartel, who had a condition similar to Julia Pastrana's, and included her in the display as Julia Pastrana's little sister, under the name of Zenora. Some time after his death, Marie Bartel sold the bodies of Julia Pastrana and her son (both bodies had been on loan for a certain period), and they were displayed in a series of different cities in the following years.
In 1921, the two embalmed bodies were bought by Haakon Lund, manager of the biggest funfair in Norway at the time. Julia Pastrana and her son were then displayed periodically up till the 1950s. When Lund's funfair put them on display again in 1970, there were strong reactions in the newspapers. A USA tour followed, before another display in Norway in 1973. The remains were then rented out to a Swedish funfair, which led to a ban on the display by the Swedish authorities. The remains were put in storage in Groruddalen in Oslo in 1976, and during a burglary performed by adolescents, the arm was torn off the embalmed remains of Julia Pastrana. The police took her remains with them, while the remains of her son, reportedly badly damaged, were seemingly discarded.
Julia Pastrana gathered public interest again only in 1990, with a report in Kriminaljournalen stating that Julia Pastrana's remains were kept at the institute of forensic medicine [Rettsmedisinsk institutt]. In response to a suggestion that her remains be included among the exhibits for a scheduled medical museum, the collegium of the University of Oslo recommended on 22 November, 1994, that Julia Pastrana's remains were to be buried after samples had been taken for future DNA analysis. In a letter dated 6 March, 1995, the Church, Education and Research Minister, Gudmund Hernes, requested a new evaluation of the case, and a committee was set up by the Director of the University of Oslo. The committee concluded that the remains of Julia Pastrana had been treated in an ethically reprehensible manner, in that they had not "been treated in a manner perceived as right and decent in the society concerned". For the committee, this fact weighed heavily in favour of burial, a consideration which had to be weighed against the potential future use of the remains in research on the causes and possible treatment of Pastrana's affliction (by the committee referred to as "congenital hypertrichosis lanuginosa with gingival hyperplasia"). In the end, the Ministry instructed the University of Oslo to store the remains in a dignified manner, and to keep them available for research. In 1997, the remains were moved to the collection at the Institute for basic medicine at the University of Oslo.
Last year (2012), following an address from a journalist at the Mexican newspaper
Reforma
, the Norwegian Department of Education and Research has observed that no research has been carried out on Pastrana's remains, and has asked the University of Oslo to present a fresh evaluation of the need for such research. The Department holds that Julia Pastrana's remains are to be buried if the need for research is not convincingly argued. -
etikkom.no
Julia Pastrana: The Tragic Story of the Victorian Ape Woman
A Cabinet of Medical Curiosities: A Compendium of the Odd, the Bizarre, and the Unexpected
Carny Folk
'Phantoms & Monsters: Cryptid Encounters' Now Available!
Don't have a Kindle device? No problem...
Free Reading Apps: Your Kindle purchase can be sent automatically to your Android, iPad, iPhone, PC, Mac, BlackBerry, or Windows Phone 7 device.
DOWNLOAD A 'FREE APP' HERE!
Borrow this book for free on a Kindle device with Amazon Prime.
Buy a Kindle today

and start your Amazon Prime free trial
to borrow this book and others at no cost.
Spirit Rescue International™
Providing no-cost professional spiritual help, personal support and guidance
Take the first step towards genuine peace of mind
---------------
Sign up for the
Spirit Rescue International Newsletter
The Spirit Rescue International™ Haunted Help Forum
Discussion of paranormal and spiritual phenomena,
including peer support for those with questions or concerns

*Join Our Group On Facebook*
Join Eric Altman, Lon Strickler & Sean Forker by
*PODCAST*
each Monday for a new and exciting broadcast... as we go
Beyond the Edge!
--> Buy official 'Beyond the Edge Radio' gear <--
ANOMALIST BOOKS
Works on maverick science, unexplained mysteries, unorthodox theories, strange talents, and unexpected discoveries. Please check out their excellent and diverse catalog
"The latest news from beyond the mainstream"
Join Ben & Aaron for their weekly podcasts!
Check out Mysterious Universe Plus+ all access format!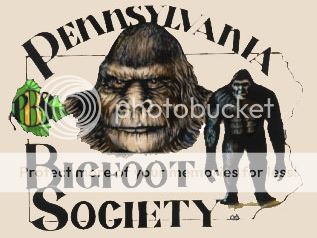 Click to submit a sighting report or encounter
Give a personal and authentic gift from their favorite celebrity

Free shipping - Bonded dealer - PCI certified
Labels: forensic science, freaks, Julia Pastrana, mexico, Norway
Have you had a close encounter or witnessed something unusual? Send us an email